Hello again,
So as you can see, I've gained what I call the "holiday weight" lol or it could just be because I'm in complete denial that I gained a few pounds. So much for the losing weight I talked about in my previous blogs before haha.
So here is not the most decent picture, but I wanted to show you guys my grandma's sweater she gave me. It's vintage I guess since it was hers for ages :-P. It was a bit big so I wore a tiny belt which you can barely see because she was hugging me.
[
old navy boots: $8, H&M black tights: $6]
Here is a close-up as I experimented with the faux-hawk look this one day. I know I have a five finger fore-head like Tyra Banks or even bigger but at least I'm not ashamed to show it right? Hahaha kidding kidding but I really do don't I? It's ok I've learned to accept it lol.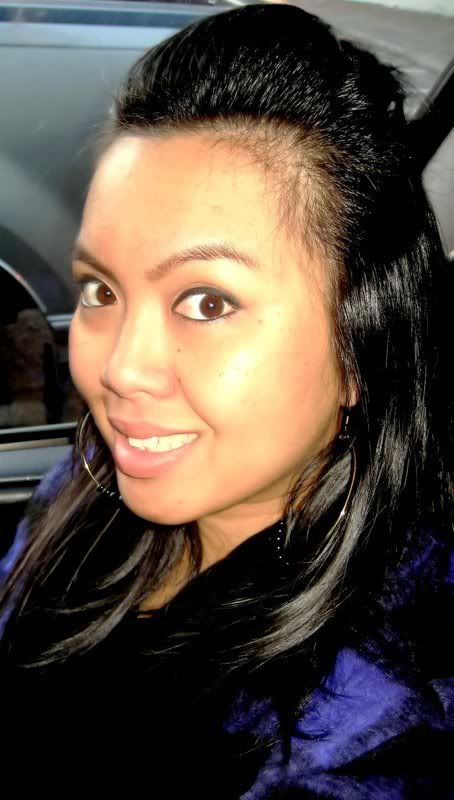 The end of the day look at home. My cheeks grew big didn't it? :( My weight usually fluctuates and it's better maintained or stable when I'm in school for some reason. Perhaps b/c of the stress that studying puts me through lol and/or the many walks I go through on a daily walking and/or running
(depending if I'm tardy)
to my classes.