Hello world,
Again & again lol. I told you I'd be blogging while I get the chance to do so. So I had my auntie's cannon camera for a while and it allowed me to do some cool features on it that I wanted to share with you all. You can pick certain accents that you want the camera to show and swap colors as well. So for example like if I wanted my red here showing to be blue, I can turn it into blue as if it were a different outfit! Cool ain't it? Well I'm assuming that most of you are probably more technical advance than I am for sure haha. I just got exited so I took my own photo's this one day.
So this is a blazer vintage jacket that...believe it or not was found in my own house. There were people who rented before who left like 5 boxes in the garage. We had new renters coming in so my mom had to clean the garage and she decided to call goodwill to pick up ALL of the clothing. I came home and she had like 8 pieces of clothing that were left which I found a treasure to keep =). One of which is this jacket. I was so bummed when my mom told me she had the boxes picked up =(. Like totally bummed! I still wonder what other vintage treasures I would have found in there. Oh well, letting go of the pain now lol.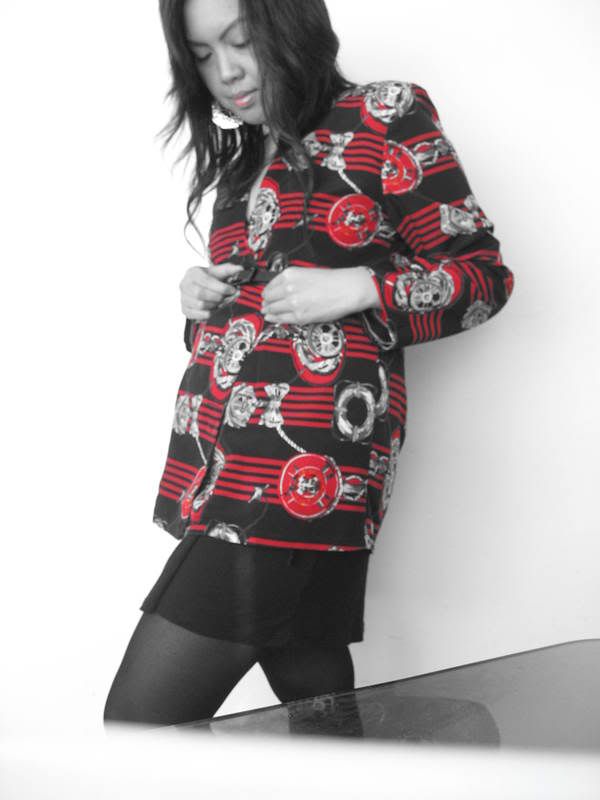 So I guess I'm not
the best photographer shown here but you can't blame me for taking shots of myself lol. Afterwhile, I actually began to like and appreciate the ones I took. I guess it's an art in their own way. What do you think?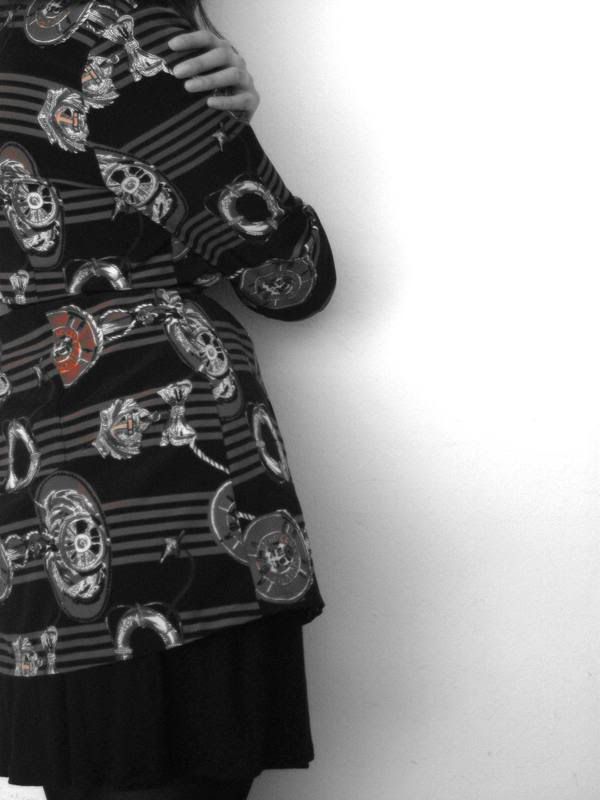 Cut off head here but I liked the flow of how I swaggered my skirt.
So here's a few up close & personal. I liked how it picked up the red tones on my lips. It brings the picture to life a little doesn't it?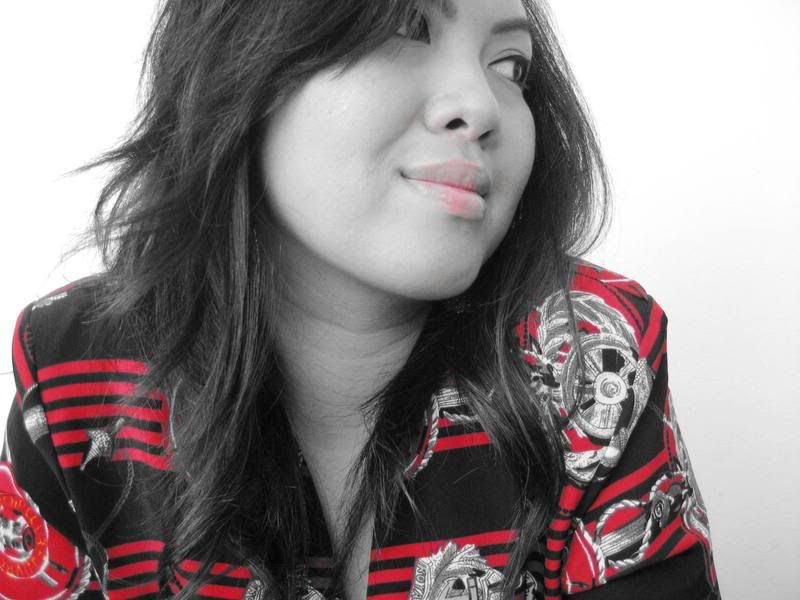 Just a random "looking away
" :-P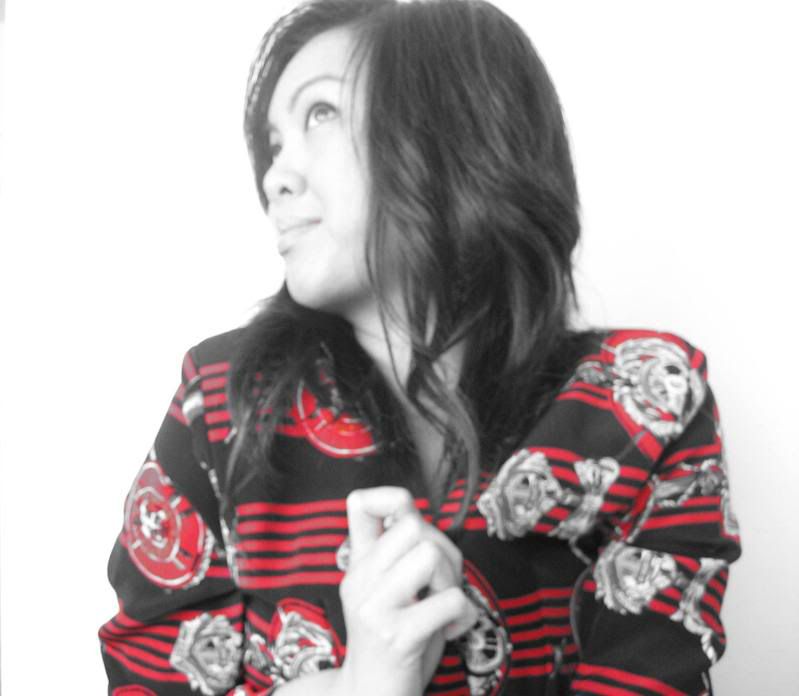 My sad face, b/c the batter was running low. I didn't have a charger since it wasn't my camera so boo-hoo.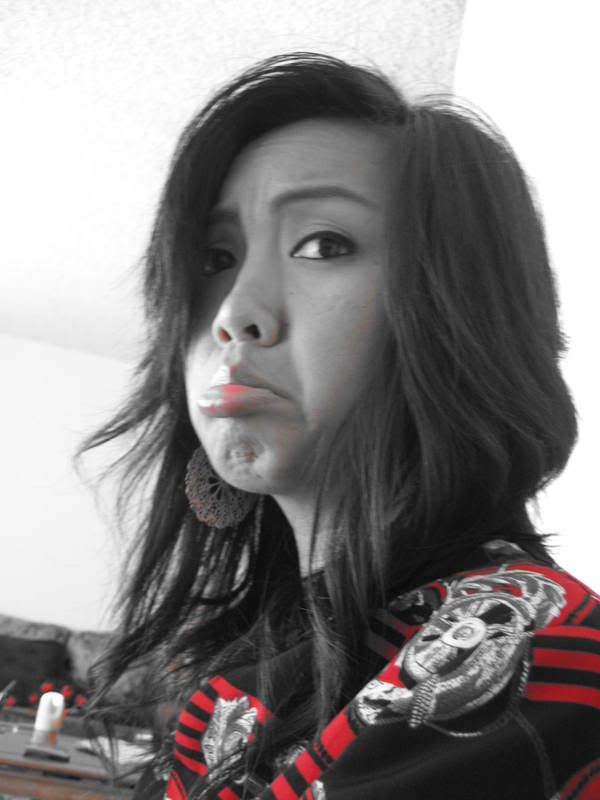 Fruits never looked so nice :) until here lol
Here's my baby Nala =D. She's a 5 yr. old mix pitbull. I know that pits have a bad reputation but they're very sweet and smart. When I get the chance, I'll show you how smart she is with the tricks she pulls off and learns quickly. So the accents in this photo had to be red as well since it was the theme of the shoot lol.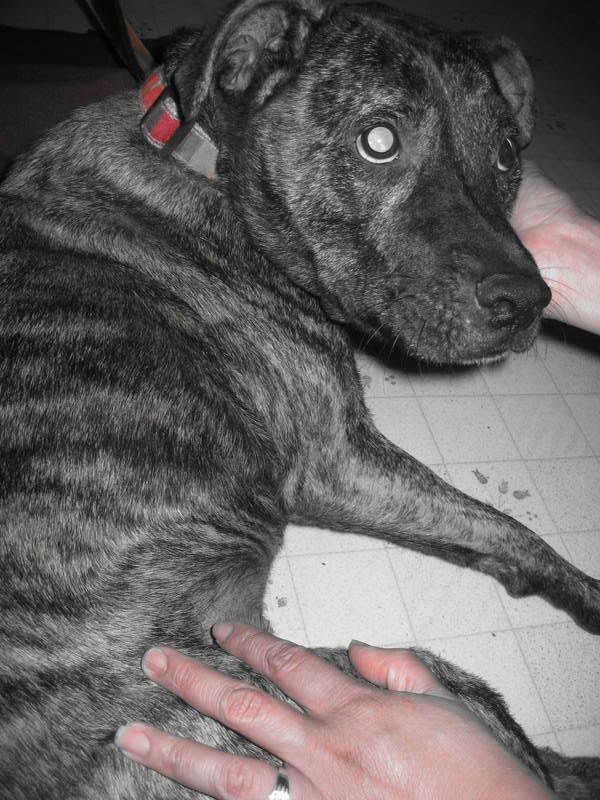 Well I hope you enjoyed
my shoots. I hope I didn't bore you at all.